There are a number of health and fitness organizations. These include The Cooper Institute, The American Council on Exercise, The National Association for Health and Fitness, and The Medical Fitness Association. Each one has its own unique challenges, and you should be sure to get involved with one if you are interested in healthy living and exercise.
The Cooper Institute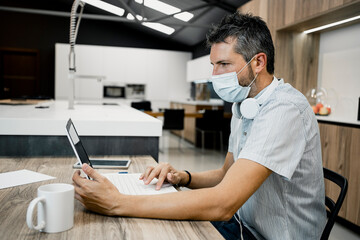 The Cooper Institute is a nonprofit organization with a mission to improve the health of people across the world. It offers specialized training in health and fitness to health professionals and leaders. These courses are taught on the Institute's Dallas campus and other locations across the United States. The institute also offers customized programs to meet the needs of organizations. It has a proven track record in worksite health promotion and helping employers reduce health care costs. Since its founding in 1970, the Cooper Institute has been leading the world toward optimal health and building a healthier generation.
The Cooper Institute's mission is to study the connections between cardiorespiratory fitness and good health and longevity. Their research has led to a number of important discoveries that encourage healthy living. The Institute's scientists have published over 700 papers in peer-reviewed journals. Many of these studies have helped shape public health policies and corporate wellness programs. The Institute's team of scientists includes renowned epidemiologists, authors, and physicians. They also collaborate with world-renowned research teams to further their work.
Cooper Institute scientists have influenced public health policy by quantifying the effect of sedentary lifestyle on mortality. They have also confirmed that there is a relationship between physical fitness and life expectancy. Their work has also helped create a lifestyle approach to physical activity interventions. Cooper Institute researchers have worked with the Centers for Disease Control and Prevention, the National Institutes of Health, the American College of Sports Medicine, and the World Health Organization.
The Cooper Institute has worked to develop health and fitness programs for people of all ages and abilities. They also advocate for stronger physical-education policies for youth and adults. The Cooper Institute's programs are aimed at increasing the number of people participating in physical activities. Its mission is to improve the health of the people living in the United States.
The Cooper Institute is an important organization for the advancement of health and fitness in our society. Its mission is to improve the health of people through research, education, and implementation. The Institute has a 30-acre campus in Dallas. It employs over 450 professionals.
The American Council on Exercise
The American Council on Exercise (ACE) is an organization dedicated to increasing physical activity levels throughout America. It does this through a variety of initiatives including the certification of exercise professionals and health coaches, advocacy, and education. ACE offers accredited personal trainer certification through NCCA, continuing education for fitness professionals, and science-based health and fitness information.
ACE is one of the largest health and fitness nonprofit organizations in the world. It certifies more than 90,000 fitness professionals, provides exceptional educational resources, and supports the career growth of fitness professionals. But to reach its mission, the ACE needed a new, user-friendly platform to deliver its extensive educational resources.
The American Council on Exercise was founded in 1985 as a nonprofit organization with a mission to improve the health and fitness of Americans through education and certification. Today, the organization is one of the largest organizations in this field, with more than 50,000 certified professionals. ACE aims to make exercise accessible and affordable to everyone by promoting healthy habits and education.
As the largest nonprofit certifying organization in the world, ACE aims to improve the quality of fitness programs and products by protecting the public from unsafe and unqualified fitness professionals. They do this by conducting university-based research, testing fitness products, and setting educational standards for fitness professionals. Additionally, the organization provides ongoing educational resources to the public and works with local community groups to improve access to resources and promote the health benefits of physical activity.
The National Association for Health and Fitness
For over three decades, the National Association for Health and Fitness has been advocating for a more physically active society. Through workshops, public policy initiatives and national meetings, the association builds the capacity of health and fitness professionals and advocates for the benefits of active living. Its vision is a nation where all people enjoy the health, social and economic benefits of a physically active lifestyle.
The NAHF is dedicated to supporting the health and fitness industry through a bi-annual Forum, the Glen Swengros Award, and the Gold Star Awards. It also provides media support and public relations assistance. In addition, NAHF is a key architect of Global Employee Health and Fitness Month, a national and international observance of health and fitness at work.
The organization is a nonprofit organization that supports active living and promotes physical fitness among all Americans. In the United States, the National Association for Health and Fitness works with State Health Promotion Councils to promote healthy lifestyles and prevent disease. The association also supports local communities by providing programs and resources. The association also awards state councils and members for outstanding work in promoting health.
NAHF promotes workplace health through its National Employee Health and Fitness (NEHF) Day, the largest workplace health event in the United States. The organization also sponsors the Let's Get Physical initiative, a nationwide fitness challenge. The initiative encourages employees to become physically active on most days of the week. The program includes modules that can be customized from one to twelve weeks.
Diane Hart is an experienced health educator and motivational speaker on workplace health and wellness. She has lectured at several national health conferences, including the American Public Health Association Conference and the American College of Sports Medicine's Workplace Health Forum. She has also presented at the Albany Medical Center Diabetes Conference. She has a passion for promoting health and fitness.
A healthy body and mind can boost productivity and creative problem solving. While few employees are able to switch off at night, exercise helps to clear the mind and stimulate creative thinking. In addition, an employee who exercises regularly will require less sick time and medical expenses. Moreover, employees who exercise regularly will feel valued by their employers.
The Medical Fitness Association
The Medical Fitness Association is a professional membership based association dedicated to advancing the health and wellness industry. This organization provides exceptional education and networking opportunities to its members. It also serves as an effective advocate for the medical fitness industry. The association promotes industry-wide standards of professional excellence and promotes medical fitness as a legitimate form of health care. Among other things, the medical fitness organization provides industry guidelines, ongoing research, and certification of health and fitness facilities.

The Medical Fitness Association was founded in 1991, and today, its mission is to advance medically integrated health and fitness centers. The organization is led by David Flench, a former medical fitness manager who has over 20 years of experience in the field. He holds a BS in exercise science from The Ohio State University and an MBA from Franklin University. He has served on the MFA's board of directors for 15 years and is a Fellow of the American College of Healthcare Executives.
The medical fitness industry is evolving to promote prevention and managing health risks. Medical fitness centers are staffed by a team of physical therapists, athletic trainers, and exercise physiologists who are trained and certified to help individuals manage risk factors and achieve optimal health. This organization is dedicated to providing health and wellness programs that can benefit anyone, regardless of age, gender, or current physical condition.
The Medical Fitness Association is a nonprofit, professional membership organization that helps health and fitness centers achieve their goals. The association is a great resource for anyone interested in medical fitness and wellness. Not only do they offer industry standards, they also offer networking opportunities. As a member of the organization, you can take advantage of these services to improve your business's bottom line.
The International Health, Racquet & Sportsclub Association and the Medical Fitness Association have forged a strategic partnership. This partnership will help the health and fitness industry grow and improve the lives of all Americans. The IHRSA will continue to support and promote the health and fitness industry by providing resources and benefits for members.