The first step toward becoming a healthcare consultant is to earn a Bachelor's degree. Then, you should continue your education by earning a Master's degree. This is necessary, as it is required for jobs with private health-care companies. Possible majors include healthcare management, human resources, business, or marketing. In addition, you should choose coursework that is specific to the health-care industry.
Job duties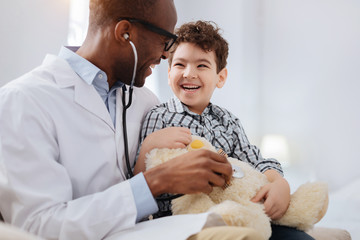 A healthcare consultant's job is to provide healthcare organizations with advice on how to make their facilities more efficient. They do this by analyzing the economic process and identifying areas for improvement. They also identify problems and recommend solutions that will increase efficiency and improve care quality. In some cases, they may even stay on to help implement these recommendations.
Healthcare consultants typically work in an office setting, although they may travel to meet clients. They may also work long hours to meet deadlines. Regardless of the location, healthcare consultants must be able to multitask, be organized, and have excellent communication skills. There is a great deal of responsibility, so it's important to know how to prioritize tasks and work within deadlines.
A healthcare consultant must have a high level of expertise and be able to perform in-depth research. They also must have excellent interpersonal skills and be able to assess multiple complex factors in an efficient manner. They may also need to conduct competitive analysis to learn about the industry in which their client operates.
Consultants also work closely with physicians and medical facilities to help them deal with regulatory issues and implement safety plans. They are also responsible for assisting their clients reduce their exposure to malpractice lawsuits. These professionals may also work with doctors on regulatory matters, such as insurance coverage, and address privacy issues. A healthcare consultant is often a resource for their clients and can also provide expert advice on how to improve operations.
Healthcare consultants typically work as self-employed individuals who either work alone or in teams. They should have excellent communication skills and be able to identify problems before they arise. They should also have strong research skills and be familiar with common word-processing and spreadsheet programs. Depending on their firm, a consultant can provide their services directly to doctors or to health care companies. They may also provide expert knowledge on new medications or malpractice cases.
Healthcare consultants are essential in assisting healthcare facilities and institutions improve their processes and services. Using their analytical skills, they identify problems and suggest solutions. Consultants often focus on administrative efficiency, legal compliance, work environment, and procedural flow. Their goal is to improve the efficiency of a healthcare facility while reducing costs and improving patient care.
Consultants usually work with hospitals. They help hospitals align themselves with regulations, research EHR systems, and help healthcare organizations develop strategies to address changing economic conditions. They also work with hospitals and clinics to make sure they offer a positive patient experience. These consultants work long hours and are extremely passionate about their projects.
A healthcare consultant must have a thorough understanding of the business world and healthcare. A bachelor's degree is rarely sufficient for this position. A master's degree or MBA with a healthcare concentration is required by many top consulting firms. These degrees give the consultant both general and specialized knowledge.
Education required
The education required for a career as a healthcare consultant is a Bachelor's degree in public health, business or nursing. Healthcare consultants also need solid analytical skills, as they must analyze and interpret data. Their role also requires them to plan budgets and revenue streams. Ultimately, the role of a healthcare consultant requires a high level of responsibility, which requires a high level of communication skills.
As a healthcare consultant, you'll work closely with clients to identify problems and recommend solutions. For instance, clients may be looking to cut the cost of medical supplies or improve the efficiency of medical facilities. Often, healthcare consultants work on several projects at once and must meet tight deadlines. In addition, the job requires extensive research.
A bachelor's degree is often required, but some employers prefer those with a master's degree. This will give you specialized knowledge of the healthcare industry and allow you to differentiate yourself from other applicants. A master's degree in health administration can help you to enhance your credentials and expand your client base.
As a healthcare consultant, you may work for nonprofit organizations, government agencies, health insurance companies, or medical device companies. The type of clients you work with will determine your day-to-day responsibilities. As a healthcare consultant, you'll typically have four primary types of projects. Each type of assignment requires a diverse skill set.
If you're looking to work in a health care consulting firm, you'll want to consider a master's degree in health administration or public health. This will give you advanced training in the field and help you spot flaws. You'll also gain experience in the field, which will help you build your professional network and enhance your salary potential.
In addition to a bachelor's degree, a health care consultant may also want to obtain certification. Certification from the National Society of Certified Healthcare Business Consultants (NHCSBC) will boost your credibility and opportunities for employment. This credential is earned by passing an exam and demonstrating a thorough understanding of the health care industry. To maintain the credential, you must also complete 30 hours of continuing education every two years.
As a healthcare consultant, you'll have to stay abreast of the latest industry trends and developments to ensure your success in the field. A career in healthcare consulting can be extremely rewarding, and you'll make a profound impact on other people's lives. There's no doubt that there's a need for healthcare consultants in the current climate.
As the need for healthcare continues to grow, more healthcare consultants are needed. There's also an increase in the cost of running health services, and consulting is an increasingly sought-after profession. By using your expertise, healthcare consultants can develop strategies to help patients manage rising medical costs. Furthermore, there's an increasing number of openings in the industry, and the median salary for healthcare consultants was $94,000 in 2009.
Salary
The salary for a healthcare consultant can range significantly, and may depend on the position and employer. There are a number of factors that influence salary for this position, such as level of education, experience, and job location. A healthcare consultant may also increase their income by changing employers. A healthcare consultant with a graduate degree may earn a higher starting salary than someone with less experience.
Salaries for Healthcare Consultants vary widely across the country. In Idaho, entry level salaries for Healthcare Consultants range from $18,842 to $94,670 a year. This salary range is based on the average of 331 salaries for Healthcare Consultants in the state. A healthcare consultant with fewer than one year of experience can earn an average of $30,000 per year.
To earn a higher salary as a healthcare consultant, you must have a passion for the medical field and be good at managing a business. Besides having a background in medical science, you should have extensive experience in marketing, management, and human resources. Knowledge of current trends and the future of the industry are valuable assets.
A healthcare consultant's role is critical to the healthcare industry. They help healthcare firms improve their efficiency and effectiveness. They also ensure timely payments to employees and apply supply chain management principles. Healthcare consultants can make a significant difference in patient outcomes. They are needed in healthcare today. The job is immensely satisfying and has the potential to positively impact people's lives.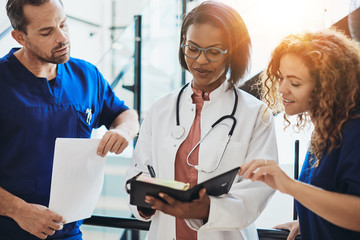 Several different types of healthcare consultants work in various sectors. Some are employed by medical consulting firms, while others are employed by hospitals or health systems. Health consultants often work in hospitals, mental health clinics, and nursing homes. The process to become a healthcare consultant is relatively straightforward. It begins with obtaining a bachelor's degree.
Salary for healthcare consultants varies widely. The median salary for a healthcare consultant is $98,144. The top 86% earn more than $549,665 per year. A healthcare consultant's salary is determined by the amount of experience and education. For example, those with a master's degree are expected to earn more than those with a bachelor's degree.
The salary for a healthcare consultant is determined by many factors, including education and job title. A master's degree in public health or business administration may yield a higher salary. Experience is also important, since it will build your professional network. For this, it's important to choose a position that matches your aspirations, working style, and future goals.
Healthcare consultants must have excellent interpersonal skills and strong communication skills. They must also be able to effectively deal with sensitive situations. Some of their decisions can affect the entire health system. As such, they must be able to communicate clearly and respectfully with people in different departments.